Client-Focused Representation
defending your rights, protecting your future
Serving New York City Since 2001
Personal Injury and Wills, Trusts & Estates Attorney in Staten Island, New York
If you seek compensation for an injury or financial security for your family, you know how stressful and uncertain your future can seem. Thankfully, you don't have to deal with these situations alone. Having the powerful, purposeful guidance of a trusted law office to guide you through the process can make all the difference. When you need legal representation in Staten Island, Brooklyn, Manhattan, or anywhere else in New York City, contact the Law Office of Vincent A. Albunio, Esq. for a consultation.
Vincent A. Albunio
Attorney at Law
Providing informed, compassionate legal counsel to every client is something Vincent has always believed in. As an assistant district attorney in Brooklyn, Vincent acquired the tools necessary to succeed in the courtroom. Put in a position where he had to make quick decisions and bold choices, he gained valuable insight into the justice system and the rule of law. Intrigued by the way the law was established and how to apply the law to facts, Vincent started his firm in 2001 to provide authentic guidance to those who need it in Staten Island and the rest of New York City.
MORE ABOUT VINCENT
Why Choose the Law Office of
Vincent A. Albunio, Esq.?
Striving to Do What's Right
Since 2001, individuals and families in Staten Island, Brooklyn, and Manhattan have benefited from this firm's passionate approach to litigation. Doing what's right for clients and achieving the best possible results are key elements of a successful legal practice.
Resources for Those in Need
It's one of Attorney Albunio's goals: provide up-to-date, valuable resources to his community. Here, clients are informed of the progress of their case as much as possible, and an attorney is always readily available to answer any questions or concerns along the way.
Values That make an impact
---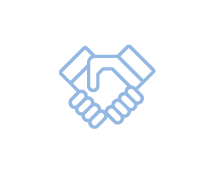 Honesty
At this law firm, you'll be told the truth—not just what you want to hear, but what you need to hear, to begin moving forward.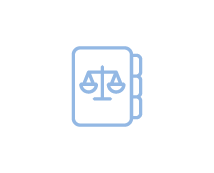 experience
Helping countless individuals and families seek the results they need, Vincent A. Albunio is accustomed to the courtroom.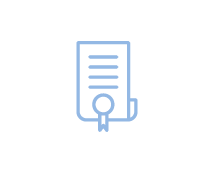 reputation
Attorney Albunio and his law practice are well respected in Staten Island, Brooklyn, and the rest of New York City.
Estate Plans & Personal Injury Claims: Securing Your Future
Personal injuries, criminal charges, and estate disputes can be frustrating beyond belief. Not only are you overwhelmed, but the stress you're feeling in the present moment is probably shared by those you love. That's why it's so important to reach out to skilled counsel. Whatever legal issue you are facing, everyone has the right to receive fair and reliable representation. For individuals and families in the Staten Island, New York City area, the Law Office of Vincent A. Albunio, Esq. can provide you with the resources and the resolve you need to move forward from this moment and seek a brighter tomorrow.
From motor vehicle accidents to medical malpractice and more, Attorney Albunio provides the skill and experience necessary to help you make informed decisions after your personal injury. Insurance companies might sound friendly on the phone, but they are not looking out for your best interests when handling your claim. You deserve a chance to fully heal; you deserve a chance to seek fair financial compensation.
It's easy to feel uncertain when planning for your family's future, and it's natural to have many questions: What should I prioritize? What documents are required? How do I even begin? At the Law Office of Vincent A. Albunio, Esq., a skilled attorney will make sure you are protecting your assets, avoiding unnecessary fees, and providing for your family every step of the way. Each client has different goals, which is why Attorney Albunio tailors his strategies to your unique situation. Whether you'd like to set up a living trust or simply seek more information on how to avoid probate, reach out to a professional.
When you are facing a situation in life that makes legal counsel necessary, choosing an attorney with experience is your best option. A seasoned attorney won't sugarcoat the truth or tell you only what you want to hear — your future is just too important to risk anything less than genuine guidance. For help with estate planning, criminal defense, real estate transactions, or personal injury law, call the Law Office of Vincent A. Albunio, Esq. in Staten Island today.